Johor DAP state committee member Dr.Boo Cheng Hau shares his expert opinion on everything pandemic related; from vaccine mandates to PN's testing strategy.
By Deidre Nair
Dr. Boo like many other seasoned healthcare professionals could do nothing but watch in disbelief as the Perikatan Nasional government repeatedly made grave errors while attempting to contain the Covid-19 virus.
One particular painful observation made by the former Skudai assemblyman was how the pandemic could have been controlled if PN had not decided to abandon asymptomatic close contact testing.
The reason is simple, as Dr. Boo points out, "Even though asymptomatic patients have roughly one-third and one-fourth the infectivity rates (according to data from the UK and Singapore respectively), there are more people infected by asymptomatic carriers because a higher proportion — that is more than ninety percent of infected patients are asymptomatic."
It is crucial that the current administration doesn't repeat the same mistake when it comes to testing. Unfortunately, it seems that new Health Minister Khairy Jamaluddin, may already be on the same trajectory of under-testing.
In a recent statement discussing vaccine mandates, the Health Minister claimed that those who are unvaccinated must be frequently tested if they are going back to work. Khairy had also spoken about plans to test everyone, but only when the virus has moved towards the endemic stage.
"Those who are vaccinated can still transmit the virus while being asymptomatic. It is imperative that everyone be tested frequently regardless of their vaccination status. There is no clinical evidence which justifies leaving out those who are vaccinated from frequent testing."says Dr. Boo.
In other words, if a testing schedule were to be introduced by the government it should apply for both the vaccinated and unvaccinated if we want to truly contain the virus.
In addition to frequent testing, Dr.Boo advised the government to step up the genome sequencing rate to identify any emergence of new variants of concern and to speed up the approval of the saliva antigen self test kit which may have a lower sensitivity than PCR tests but is high in it's specificity.
"That means a positive saliva antigen test has to be taken as such until proven otherwise, while a negative test needs further and subsequent testing" he said.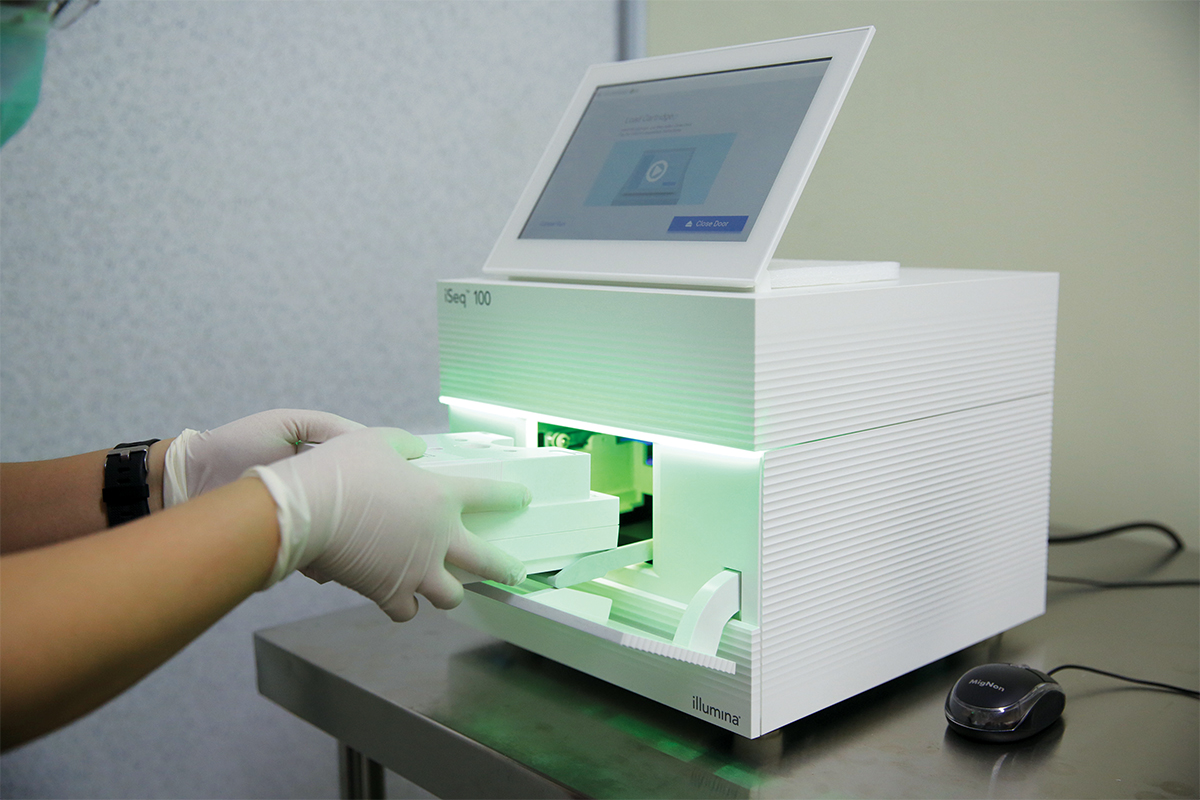 It is no secret that much of PN's failure bourgeoned from an unwillingness to engage an all-of-government and all-of-society approach in combating the pandemic. They worked in isolation, impervious to criticisms and guidance from experts outside their private bubble. Unfortunately for the public, Dr. Boo's attempts to advise the government fell on deaf ears until it was too late.
While it is true that PN's lack of judgment played a huge role in Malaysia disastrous pandemic response, this is just part of the story. Dr. Boo wants to bring the conversation back to the much deeper systemic problems that have existed for decades in the country.
"This pandemic has exposed the intrinsic weaknesses in our institutions beyond the public health sector. The government simply could not mobilise resources promptly and utilise them efficiently. It also reveals that our leaders have long neglected our public health system. We still have the same low hospital beds per capita ratio (at 1.9 per 1,000 individuals) as we have had since the 1970s."
For comparison sake, Japan and South Korea have an impressive hospital bed ratio ranging from 12 – 13 per 1000 individuals.
These past two years have been a real eye opener to how unprepared we are to deal with emergency situations which require fast decision-making and urgent action. The speed of Malaysia's vaccination rollout was certainly compromised by the government's lackadaisical approach in handling these matters.
"There was a considerable delay in vaccine procurement. Our mass vaccination program kicked off months after countries like Singapore, UAE, Turkey, and Indonesia."
Perhaps one of the more frustrating aspects of the PN government was their inability to accept responsibility. They were more interested in pushing the blame to vaccine hesitancy than confront the actual reasons for the slowed vaccination rates in the country.
Dr. Boo believes that while vaccine hesitancy certainly exists, the majority of Malaysians were willing and even anxious to get their vaccines.
In his personal experience, he found that he was able to record a hundred percent turnout on days when the vaccine appointments were with individuals who lived within 20 minutes of the clinic.
However, the further people had to travel, the lower the turnout would be. This clearly points to a logistics issue compared to anything else. Many of the elderly who were dependent on being driven to their vaccination locations, were given appointments far away from home due to our inefficient vaccine appointment system.
For those who are truly vaccine hesitant however, it is important the decision they ultimately make is one that is based on the advice of medical professionals and not hearsay.
Dr. Boo also tackled the tricky subject of vaccine mandates, a controversial issue at the forefront of growing protests in many countries including France, Germany, Australia, UK, and the US to name a few.
Those who are against the mandates believe that they are not only discriminatory but lack scientific credence as fully vaccinated individuals can still get infected and transmit the virus.
To this Dr. Boo explains that while a vaccinated person can still have breakthrough infections, the possibility of a vaccinated person falling severely ill and dying from Covid-19 is still lesser compared to their unvaccinated counterparts.
As there is still a possibility that a vaccinated individual may transmit the virus to others — masking, maintaining social distancing and observing other public health measures is still necessary for everyone, not just for those who are unvaccinated.
Civic responsibility is the key to managing the pandemic
Dr. Boo advocates for education centered around civic consciousness towards oneself, family, and our society as a step in managing the pandemic.
"Countries like Japan, South Korea, and Taiwan have succeeded in better managing the pandemic due to their effective civic education by which public health measures were followed with little hesitation from the general public.
The simple approach of looking out for one another may not be so easy to accomplish in Malaysia when even our leaders are unable to practice what they preach.
Dr. Boo wants to stress the importance of healing the economy which can only truly begin when the pandemic is no longer an immediate threat to Malaysians.
"The rakyat must understand how the speed of economic recovery depends on our success in containing the pandemic, which relies heavily on mass vaccination and adherence to SOPs. However, we cannot expect our people to follow the rules, when the leaders are not setting a good example" he adds.
The current government, most of whom were part of the old government, must learn from their mistakes in all areas of pandemic management.
One can only hope that this new cabinet led by Prime Minister Ismail Sabri chooses to listen to the experts this time around as we navigate the complexities of a global pandemic that isn't going away anytime soon.